Never settle for less than the best foundation repair company in Austin! It's vital that you invest in high-quality foundation repair, to ensure a solid surface under your property. Additionally, since foundation repair isn't always cheap, you want to know that those repairs will last.
However, foundation repair quality depends on a contractor's skill and expertise. Before you start making calls, check out some tips for finding the best foundation repair company for your project.
The Best Foundation Repair Company in Austin Has Experience!
Foundation repair is not a skill you can pick up from a book. Contractors need hands-on experience, learning how to spot damage and ensure thorough repairs. In turn, you should always check how long a company has been in business before calling.
In the same way, an experienced company will usually advertise how long they've been providing high-quality repairs. If you don't see this stated plainly on a website or in marketing materials, this might be a red flag. Therefore, don't hesitate to ask and ensure you choose contractors with years of experience behind them.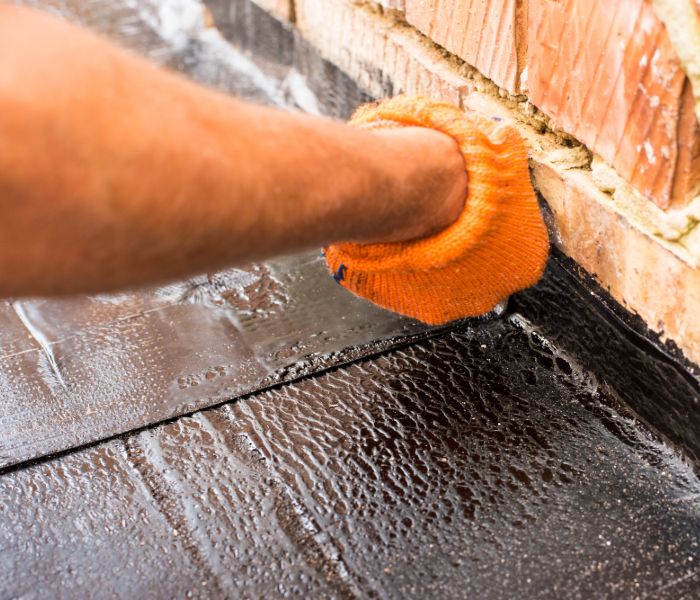 Check a Foundation Repair Company's Guarantee
A reputable foundation repair contractor stands behind their work with a written guarantee. That guarantee should include their labor as well as materials used.
Crack repair and house leveling should last for several years, while high-quality underpinning lasts for decades if not indefinitely. Consequently, a guarantee should ensure fixes for those same timeframes.
Be Wary of General Contractors for Major Fixes
A general contractor might patch some minor foundation cracks and apply basic waterproof coatings to basement walls. However, leak repair and other major fixes require the skills and knowhow of a specialist! For example, a foundation repair contractor might need to ensure a level structure. This requires specialty equipment and particular skills to use that machinery properly.
In turn, always ensure you hire a foundation repair crew for anything other than minor fixes. This includes bowing basement wall repairs, exterior leak repair, and underpinning. A contractor specializing in foundation repair will ensure thorough fixes that last!
Expert Foundation Repair Companies Advertise Inspections
Every foundation repair, no matter how minor, should start with a full inspection. After all, a contractor needs to assess all foundation damage before they can make thorough repairs! Damage might be hidden deep in foundation concrete. Cracks can also be deeper and wider than they appear on the surface.
If you're dealing with a company not advertising an inspection for every project, use caution. Not starting with a full inspection might mean poor-quality repairs or overlooked damage. Consequently, you might need more costly fixes down the road.
Never Select a Foundation Repair Company By Price Alone
Foundation repair costs might seem a bit steep to some homeowners. After all, they usually average around $4500 per project! However, you don't want to select a company based on price alone.
One reason for this is that a quality contractor knows their worth and charges accordingly. Two, a lowball quote might mean rushed or otherwise poor-quality work! Three, a low price might mean not enough workers to get the job done quickly.
Moreover, foundation repair is an investment in your property and should last for years. While you don't want to overpay for needed fixes, you should be ready to pay for quality! High-quality repairs ensure a stable structure and also prevents secondary damage inside and outside a structure.
Is the Foundation Repair Contractor Easy to Work With?
Scheduling foundation repair is often overwhelming for property owners. For that reason, a foundation repair contractor should answer your questions throughout the process. They should also be happy to explain repair options and why one is recommended over the other. A reputable contractor should also explain technical terms you don't understand, in a way you understand!
In turn, it's best to avoid a contractor who rushes you through the process or doesn't explain their guarantee. While they might be eager to start working, they should never be impatient with you either! An experienced contractor might even anticipate your questions and concerns, and address them accordingly. This will ensure your foundation repairs last and you're happy with their work for years to come.
Total Foundation Repair Austin is happy to provide this information about choosing the best foundation repair in Austin. Hopefully it's given you some insights on what makes a good company stand out! If you're in the market for expert fixes, call our Austin foundation repair contractors. Unlike some companies, we offer FREE foundation inspections and guarantee our work! So, what are you waiting for? Ignoring needed repairs leads to costly secondary damage over the years. Avoid these risks by calling our crew today.